At EverGreen City Floors, we take pride in our expertise in flooring and installation. With years of experience under our belt, we understand that choosing the right flooring and ensuring a flawless installation is crucial to enhancing the aesthetics and functionality of your space. In this comprehensive guide, we will walk you through everything you need to know about flooring options, installation processes, and how to make informed decisions to transform your space.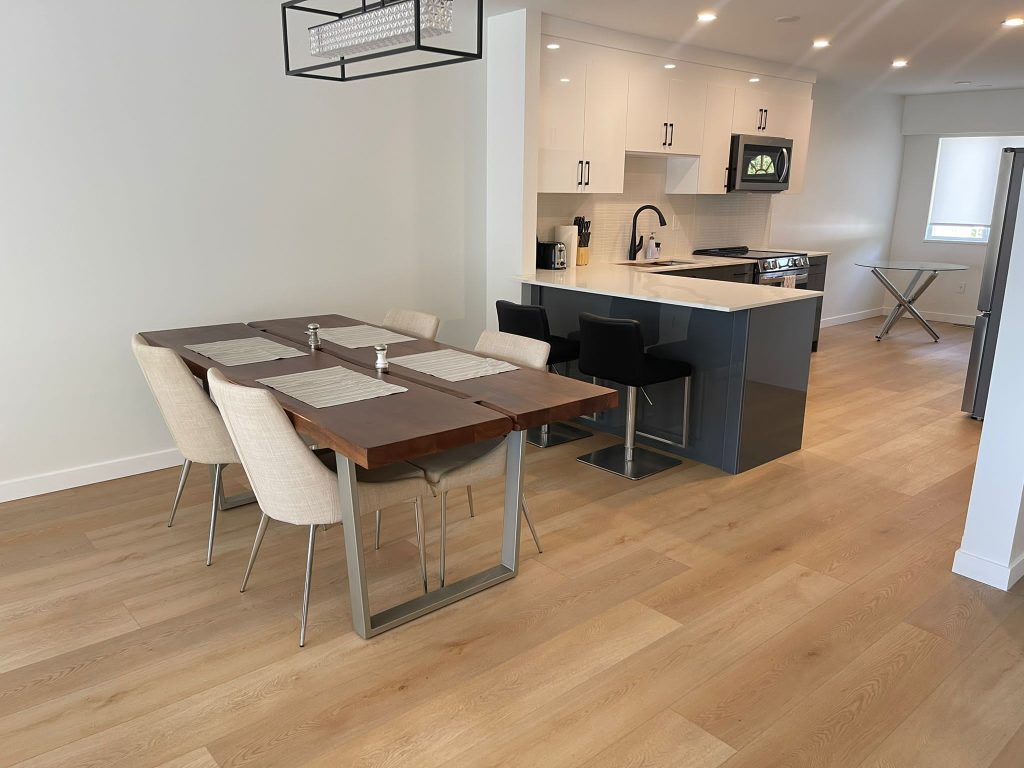 Introduction to Flooring
Flooring is not just about aesthetics; it plays a significant role in the overall functionality and ambiance of a room. There are various flooring options available, each with its unique characteristics. Here, we will explore some of the most popular choices:
1. Hardwood Flooring
Hardwood flooring exudes timeless elegance and durability. It comes in a wide range of wood types, finishes, and colors, making it a versatile option for any space. Whether you prefer the classic warmth of oak or the exotic allure of Brazilian cherry, hardwood flooring offers endless possibilities.
2. Laminate Flooring
Laminate flooring is a cost-effective alternative to hardwood. It replicates the look of wood, stone, or tile while being highly durable and resistant to scratches. It's an excellent choice for high-traffic areas and households with pets.
3. Vinyl Flooring
Vinyl flooring is a versatile and cost-effective flooring option known for its durability, easy maintenance, and wide range of design choices, making it a popular choice for both residential and commercial spaces.
4. Tile Flooring
Tile flooring is renowned for its durability and easy maintenance. It comes in various materials, including ceramic, porcelain, and natural stone. With a wide array of colors and patterns, tile flooring allows for creative design possibilities.
5. Carpet Flooring
Carpet flooring adds warmth and comfort to any room. It's available in an extensive selection of colors and textures, allowing you to create a cozy atmosphere in your living spaces. Carpet is also an excellent sound insulator.
Let Us Be Your Guide
EverGreen City Floors Is A Leading Flooring Company In Providing Excellent Quality Floors And Installation Services.

Get A Free Quote
Factors to Consider When Choosing Flooring
Selecting the right flooring material involves careful consideration of several factors:
1. Location
The room's location within your home is crucial. For instance, bathrooms and kitchens require moisture-resistant flooring, while bedrooms and living rooms can accommodate a wider range of options.
2. Lifestyle
Consider your lifestyle and household members. Do you have children or pets? Some flooring materials are better suited to withstand heavy wear and tear.
3. Budget
Your budget will play a significant role in your flooring decision. While hardwood flooring may be more expensive upfront, it often pays off in the long run due to its durability.
4. Aesthetic Preferences
Think about the overall design and ambiance you want to create. Each flooring type can contribute to a different look and feel in your space.
The Flooring Installation Process
Once you've chosen the perfect flooring material for your space, the installation process becomes paramount. A flawless installation ensures the longevity and performance of your new floors.
1. Subfloor Preparation
Before installation begins, the existing subfloor must be properly prepared. This includes cleaning, leveling, and, in some cases, removing the old flooring material.
2. Measurement and Layout
Accurate measurements and layout planning are crucial to ensure that the flooring fits perfectly within the room's dimensions. This step minimizes waste and ensures a seamless look.
3. Installation Technique
The installation technique varies depending on the flooring type. Hardwood and laminate often involve tongue-and-groove systems, while tiles require adhesive or grout. Carpet is typically stretched and secured.
4. Finishing Touches
After the flooring is in place, attention to detail is essential. This includes adding baseboards, trim, and ensuring all seams are properly sealed for a polished finish.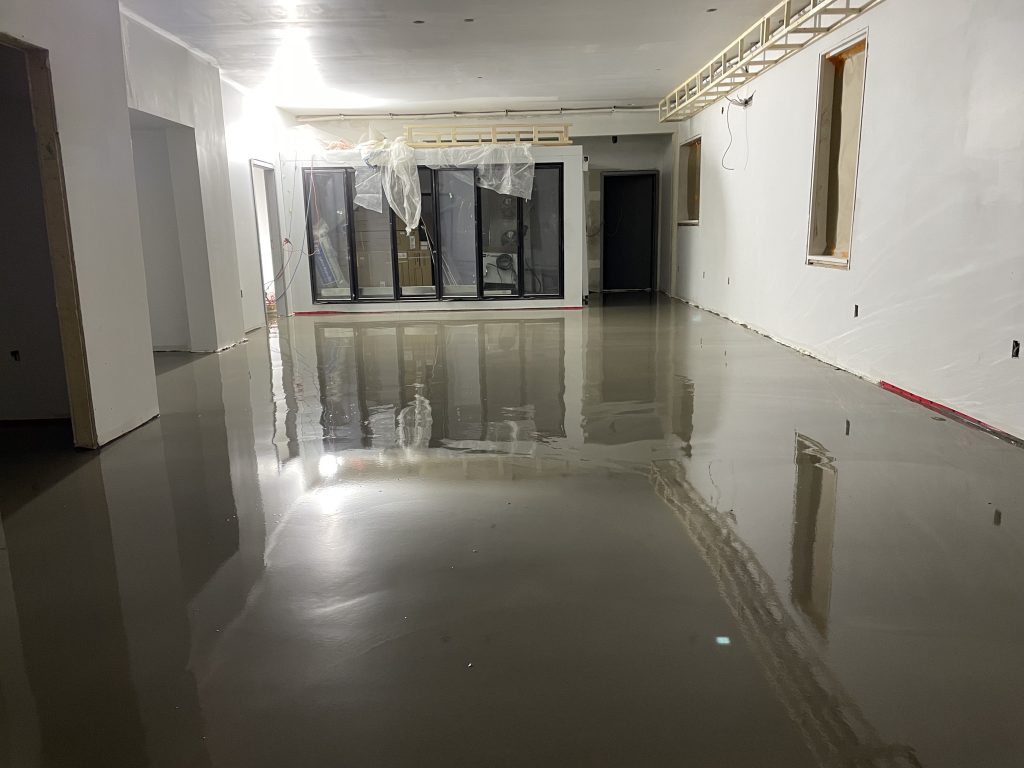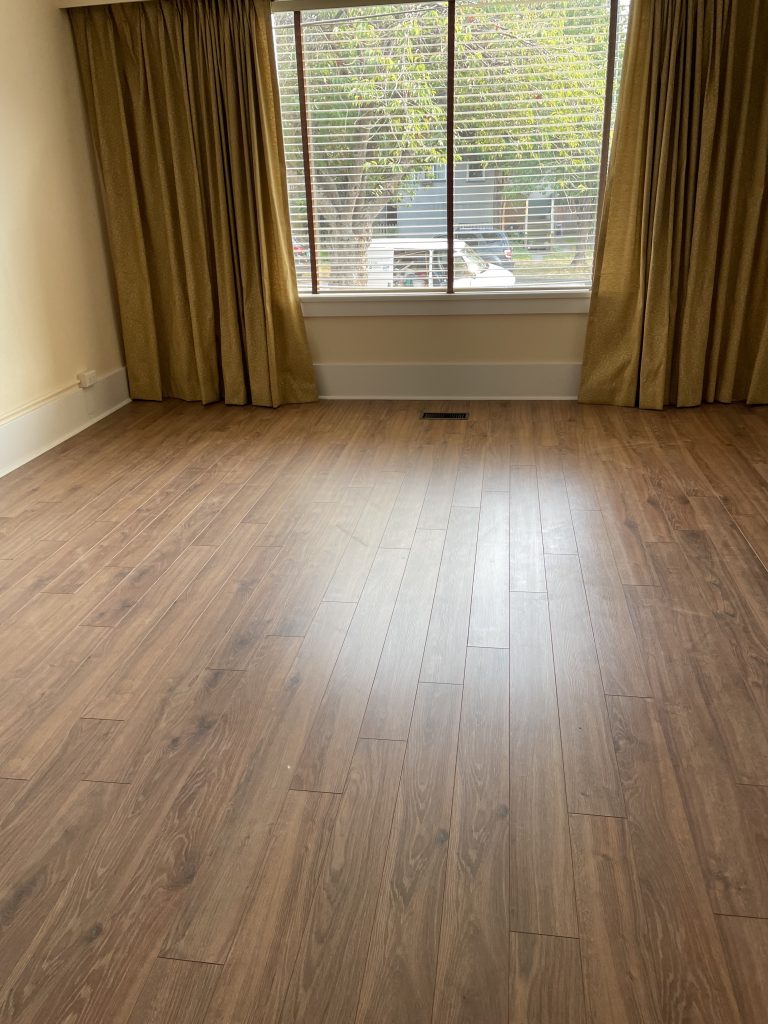 Laminate Flooring Supply and Installation

When it comes to flooring and installation, choosing a reputable company is paramount. Here's why you should consider EverGreen City Floors:
1. Expertise
With years of experience, our team of professionals has mastered the art of flooring and installation. We have successfully completed numerous projects, earning the trust of our clients.
2. Quality Materials
We source only the finest quality materials, ensuring that your floors not only look stunning but also stand the test of time.
3. Customer Satisfaction
Customer satisfaction is our top priority. We work closely with you, from the initial consultation to the final walkthrough, to ensure that your vision becomes a reality.
4. Competitive Pricing
We offer competitive pricing without compromising on quality. Our transparent pricing ensures you get the best value for your investment.
In conclusion, when it comes to flooring and installation, EverGreen City Floors is your trusted partner. We offer a wide range of flooring options, expert installation, and a commitment to excellence. Transform your space today with our expertise.

Contact Us Today To Get A Free Estimate For Your Residential OR Commercial Flooring Project